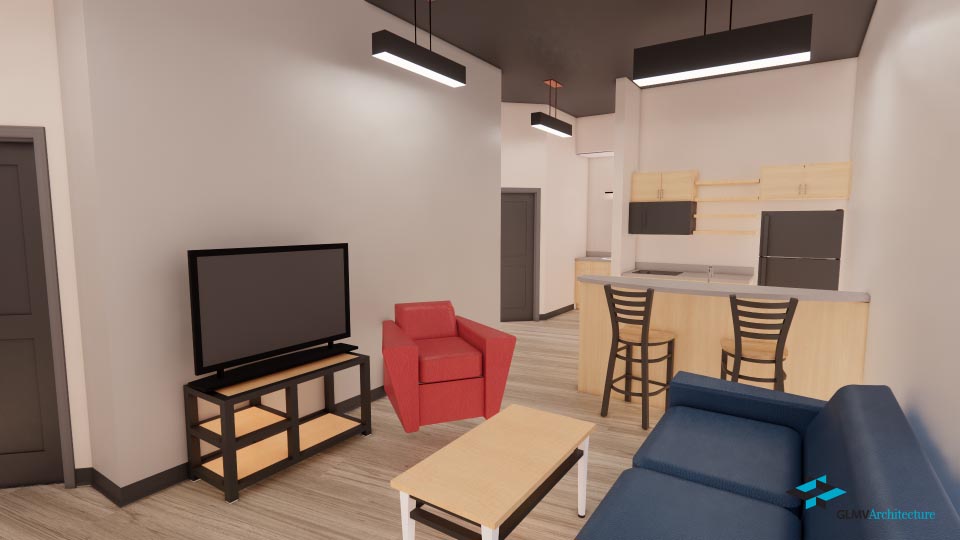 To Live
More than 200 students can live in the brand-new, four-story student housing complex.
Standard suites have four bedrooms, two bathrooms and shared living space, including a kitchenette with stove and refrigerator.
To Learn
Unique space on each floor is designed for learning and community engagement.
Every design component is built to inspire learning and belonging.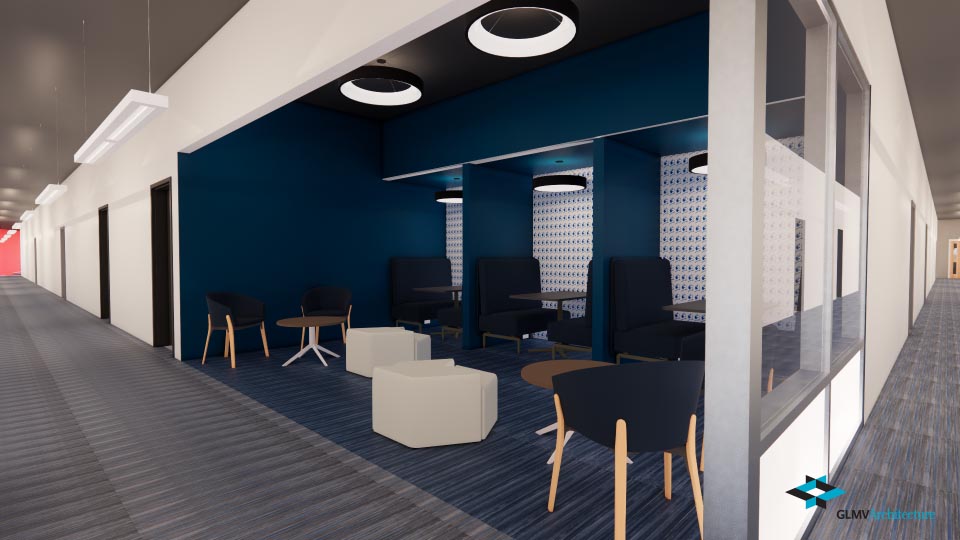 To Play
E-gaming and large spaces will allow students to play and build community.
An outdoor amphitheater, grilling area and hammock grove will help students relax.
four bedrooms
living room