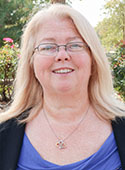 Linda Warner, LCPC
Linda is the director of the Counseling & Advocacy Center at KCKCC. She has a master of arts in counseling and guidance from the University of Missouri- Kansas City, a master of arts in American history and a bachelors in science education in social science from Emporia State University. Her counseling style is person centered, using techniques from a variety of therapies to best fit the needs of the student. She is a long time Wyandotte County resident and has worked in both higher education and  community mental health prior to coming to KCKCC.
---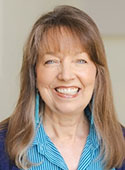 Jennifer Gieschen, LPC
she, her, hers
Jennifer is our coordinator of Women and Gender Advocacy. She has a masters of science in education in counseling psychology from the University of Kansas, and a bachelors of arts in art and psychology from Bethany College in Lindsborg, Kansas.  Jennifer is also the Title IX Confidential Advocate and the advisor for the OQS Diversity Club. Jennifer's approach to counseling is person-centered, relationship-based and holistic. She uses a variety of therapies to fit individual student needs. She has served as a counselor at KCKCC for 30 years, previously working at the University of Kansas.
---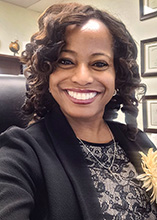 Nicole Graves, LPC
Nicole is our campus counselor. She has a master of education in counseling and a bachelor of general studies with an emphasis in sociology and psychology from Wichita State University. She has served students in many capacities in higher education.  Her work at KCKCC is serving students who seek short-term personal, holistic or mental health counseling to ensure overall student success, retention and optimal good mental health. Nicole is a veteran who served in the Kansas Army National Guard and Army Reserves.
---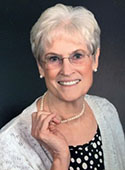 Joan Carson Earhart
Joan is our administrative assistant. She has a bachelor of science in business administration/organizational management from University of La Verne, CA, and project management certificate from University of California, Irvine.   She has worked as an executive administrative assistant and senior project manager for a Fortune 500 company.  Joan enjoys music, has performed in opera and served as a church cantor.  She loves the energy and enthusiasm of KCKCC students.