KCKCC Veterans Center Makes Plans for Veterans Week This November
Posted on Thursday, November 05, 2020
The Kansas City Kansas Community College Military & Veteran Student Services is hosting a week of events to honor veterans for Veterans Day.
Veterans Week is Nov. 9 to 13, and each day will feature a different theme and activity. These activities include dressing in red, white and blue; a luncheon for veteran students, faculty and staff; a KCKCC Veterans Photo Showcase and recognition of Remembrance Day, among others. Please see the flyers for more information or check out the Veterans Center's Facebook Event page for Veterans Week.
In addition, KCKCC Military & Veterans Student Services is sponsoring a Virtual Veterans Day 5K. This is a virtual race that can be completed by running or walking from any location the participant chooses. KCKCC employees, students and community members can complete the 5K anytime between Nov. 9 and 13. The first 40 individuals to register for and complete the Virtual Veterans Day 5K will receive a t-shirt. During the event, please take a selfie showing the 5K in progress and post it to the Facebook event page or tag KCKCCVeteransCenter on Facebook. You can also send photos by email to military@kckcc.edu. Shirts are limited and will be given out while supplies last.
For questions about Veterans Week, please contact the Veterans Center at 913-288-7591 or by email at military@kckcc.edu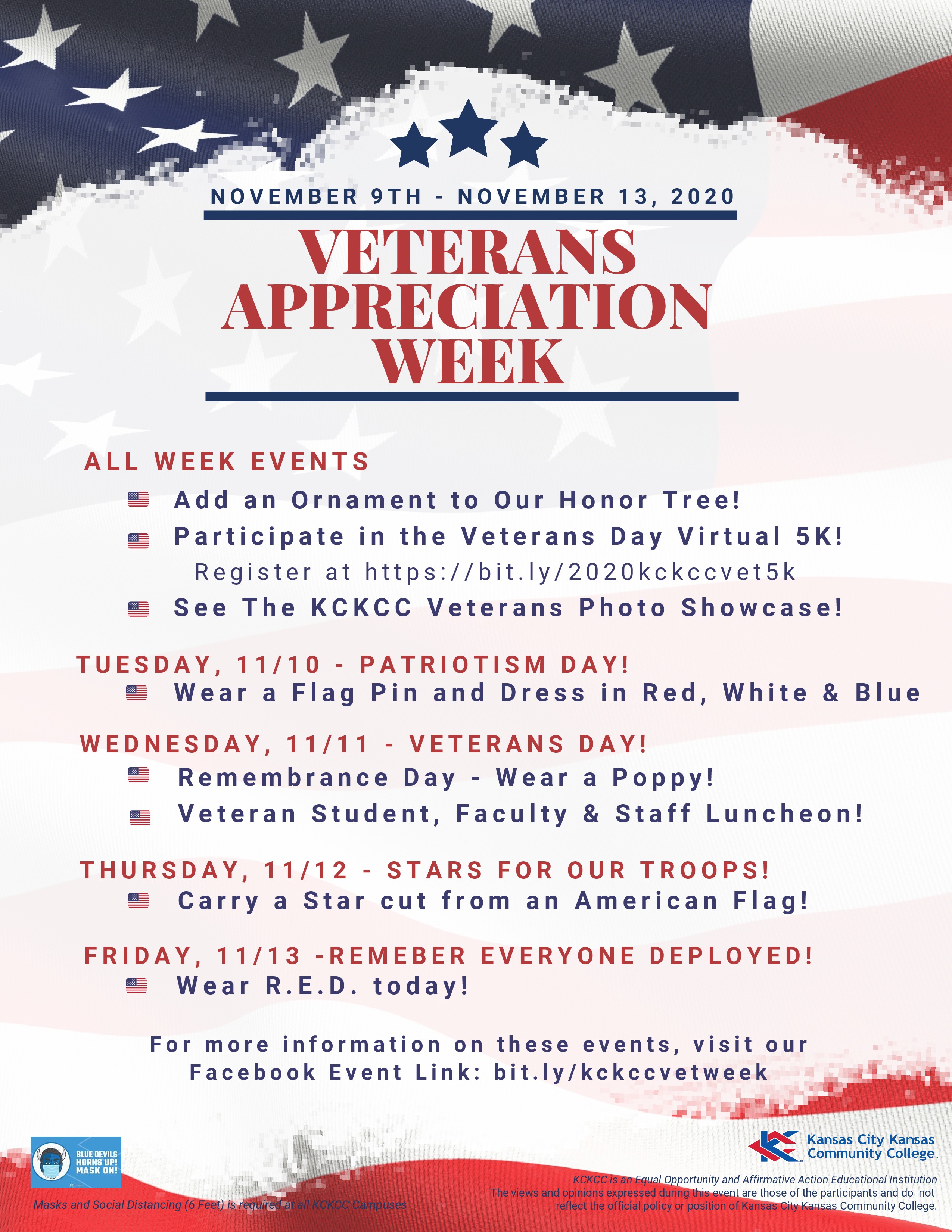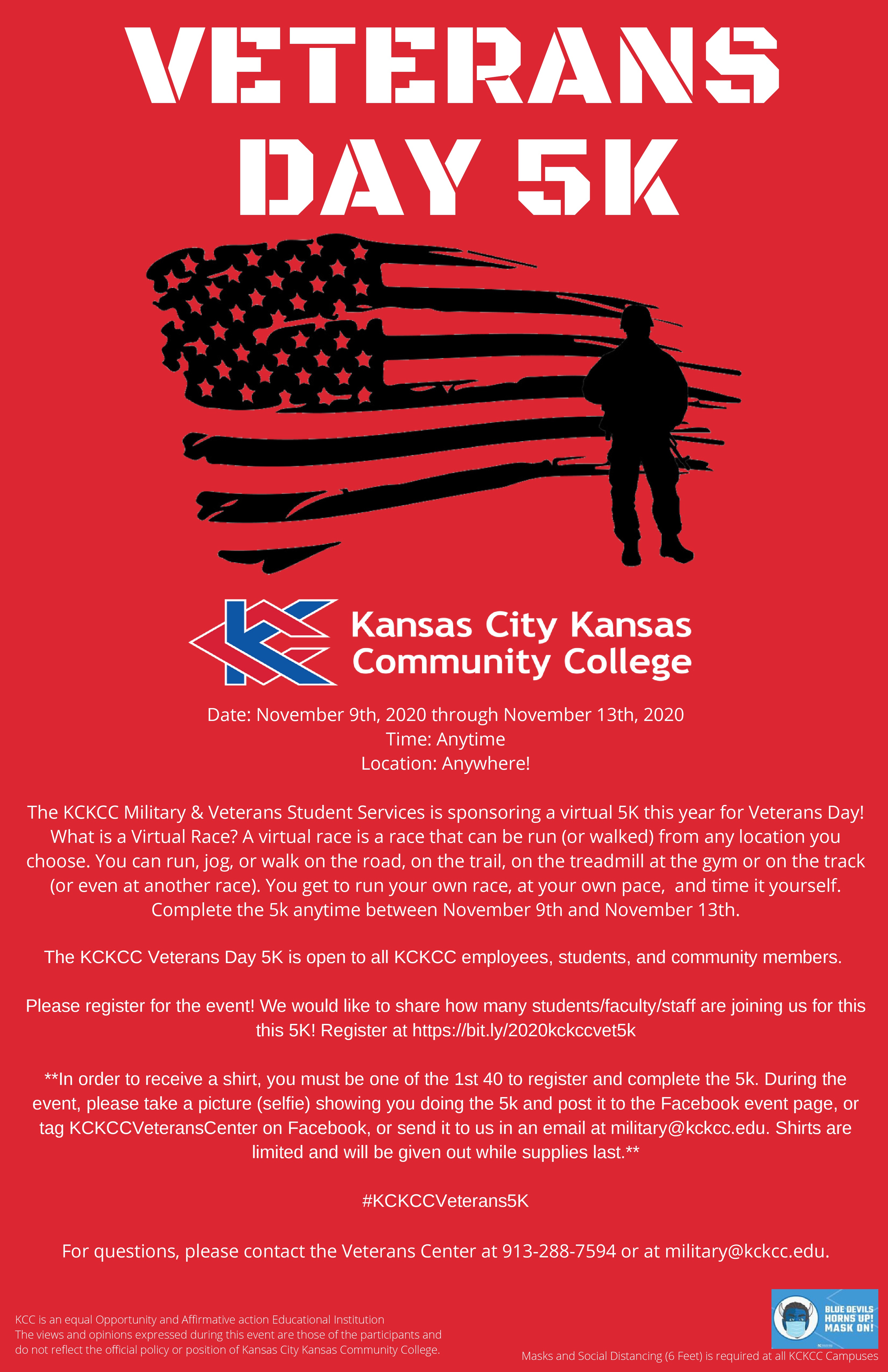 Category: Events
Keywords: Veterans Center