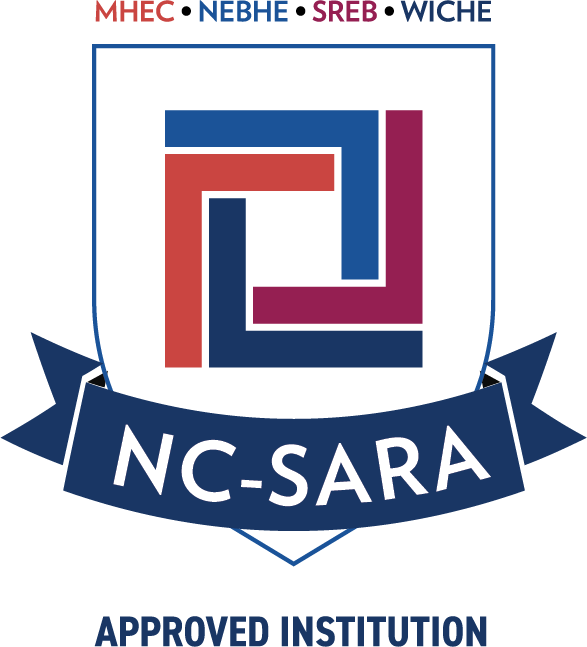 Online Courses are an important part the educational mission of Kansas City Kansas Community College (KCKCC).  Kansas City Kansas Community College is accredited by The Higher Learning Commission, a commission of the North Central Association and the Kansas Board of Regents. However, not all of our online students are residents of Kansas and we must comply with the rules and regulations of their home states higher education governing bodies in order to offer courses in those states.  To facilitate this process, KCKCC has joined, through the Kansas Board of Regents, the National Council for State Authorization Reciprocity Agreement (NC-SARA). This agreement allows KCKCC authorization to provide classes in any member state. This also means that while we can offer our online education opportunities to most students, some states do not qualify and residents in non SARA member states will not be allowed participate in our online programs and  course offerings.  Click this link to see if your state is eligible.
Students who complete one of the following programs/courses of study at Kansas City Kansas Community College (KCKCC) have met the curricular requirements to apply for credentialing in both Kansas and Missouri:
Addiction Counselor
Emergency Medical Services
Medical Assistant
Medication Administration
Mortician
Nursing Assistant
Nursing/Practical Nurse
Nursing/Registered Nurse
Nursing/LPN/Paramedic/RRT to RN Articulation    
Paramedic
Physical Therapist Assistant
Respiratory Therapist

KCKCC continues to evaluate curricular requirements for other states and will update this page as information is confirmed.
The following are a list of Online Degrees offered at KCKCC by distance delivery
Programs Offered 100 percent via distance delivery
Programs offered 50-99 percent via distance delivery
Associate in Arts
Hazardous Materials
Complaint/Grievance Process
KCKCC takes all efforts to fully support online students.  The College provides multiple means by which students may have complaints and grievances addressed.  Online students should first try to resolve any complaints pertaining to any aspect of teaching and learning as well as support services provided by the college using the link below.