The Business Department offers academic degree and certificate programs in business administration, marketing, accounting and administrative office professionals. In addition to our business administration transfer degree program. 
All Business Department degree and certificate programs are offered completely online, as well as face-to-face, blended and virtual options. See our Class Schedule webpage for information about this class offering types.
Associate of Applied Science Degrees
Certifcates
Certifcates of Completion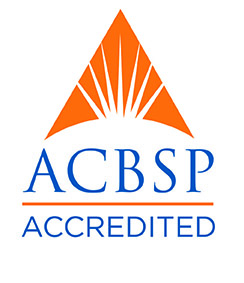 The Accreditation Council for Business Schools and Programs (ACBSP) is the only organization offering specialized business accreditation for all degree levels, from associate to baccalaureate to doctoral degree programs. ACBSP accreditation certifies that the teaching and learning processes within the Business Department at Kansas City Kansas Community College meet the ACBSP established rigorous educational standards. ACBSP is recognized by the Council for Higher Education Accreditation.
View our student achievement report
PROGRAMS
AY 2013-2014
AY 2014-2015
AY 2015-2016
AY 2016-2017
AY 2017-2018
A.S. Business
16
12
19
13
14
A.A.S. Accounting
4
3
7
2
6
A.A.S. Administrative Office Professional
4
2
4
4
4
A.A.S. Business Administration
17
14
10
5
9
A.A.S. Marketing (Started - Fall 2014)
 
3
0
2
0
A.A. Pre-Sports Management
 
 
1
 
 
 
DISCONTINUED PROGRAMS
AY 2013-2014
AY 2014-2015
AY 2015-2016
AY 2016-2017
AY 2017-2018
A.A.S. Marketing & Mid-Management
(Replaced by Marketing  in Fall 2014)
6
3
0
0
0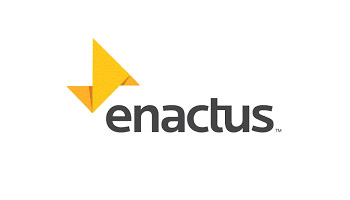 Enactus is an international organization that brings together students, academic and business leaders who are committed to using the power of entrepreneurial action to enable progress around the world. Guided by faculty advisors and business experts, participating students form teams on their campuses to create and implement community projects that empower people to improve their quality of life and standard of living. The experience not only transforms lives, it helps students develop the kind of talent and perspective that are essential to becoming effective, values-driven leaders.
Here are some of the rewarding experiences that the Kansas City Kansas Community College Enactus group has participated in
Taught high school students how to invest wisely in the stock market.
Helped at-risk students develop skills necessary to obtain part-time jobs while in high school.
Assisted students who cannot afford textbooks, through My Shelf to Yours.  Established a lending library for students.
Promoted individual innovation and entrepreneurship on campus through KCKCC MADE, as part of spreading entrepreneurial thinking.
Collaborated with Junior Achievement to teach students taught students about business.
Conducted workshops teaching free enterprise fundamentals to high school students.
Lead workshops, Reality U, to high school students make wise financial choices as part of their adult lifestyle.
Aided homeless individuals to become self-reliant through an association with Hillcrest Transitional Housing.
For further information about the KCKCC Enactus group, contact Allen Lenoir, alenoir@kckcc.edu or 913-288-7154.  For information about Enactus, please visit their website: www.enactus.org.
VITA (Volunteer Income Tax Assistance) Program
The VITA (Volunteer Income Tax Assistance) program at Kansas City Kansas Community College teaches students how to prepare individual income tax returns so that they can subsequently prepare individual tax returns for low-income taxpayers in the community.  This idea of "service learning" benefits the students and the community.
The KCKCC VITA site is made up of students who enroll in the class for credit (offered in spring semesters) as well as other volunteers from the community.  Last year, we had about 40 volunteers (about half of which were students enrolled in the class), and we prepared over 800 tax returns.  This saved the local community thousands of dollars in fees they would have to pay if they were going to a paid tax-preparer for the same service.
For information on the class and/or service, please contact Chad Marmon at cmarmon@kckcc.edu
If you have successfully completed the KC BizFest program, are eligible for graduation from a Kansas high school, are eligible for Kansas in-state tuition, you may be qualified to apply for a KCKCC BizFest scholarship. Please click on the link for additional information. 
Read more about Bizfest