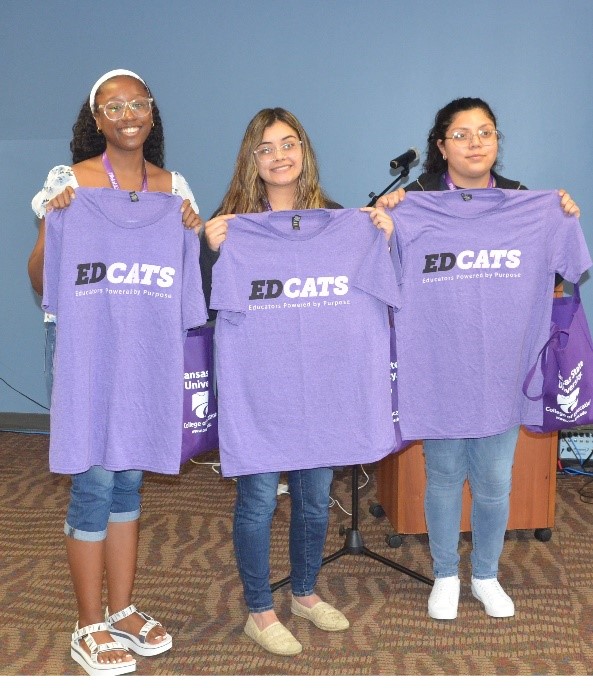 Congratulations to three KSTEP-UP students!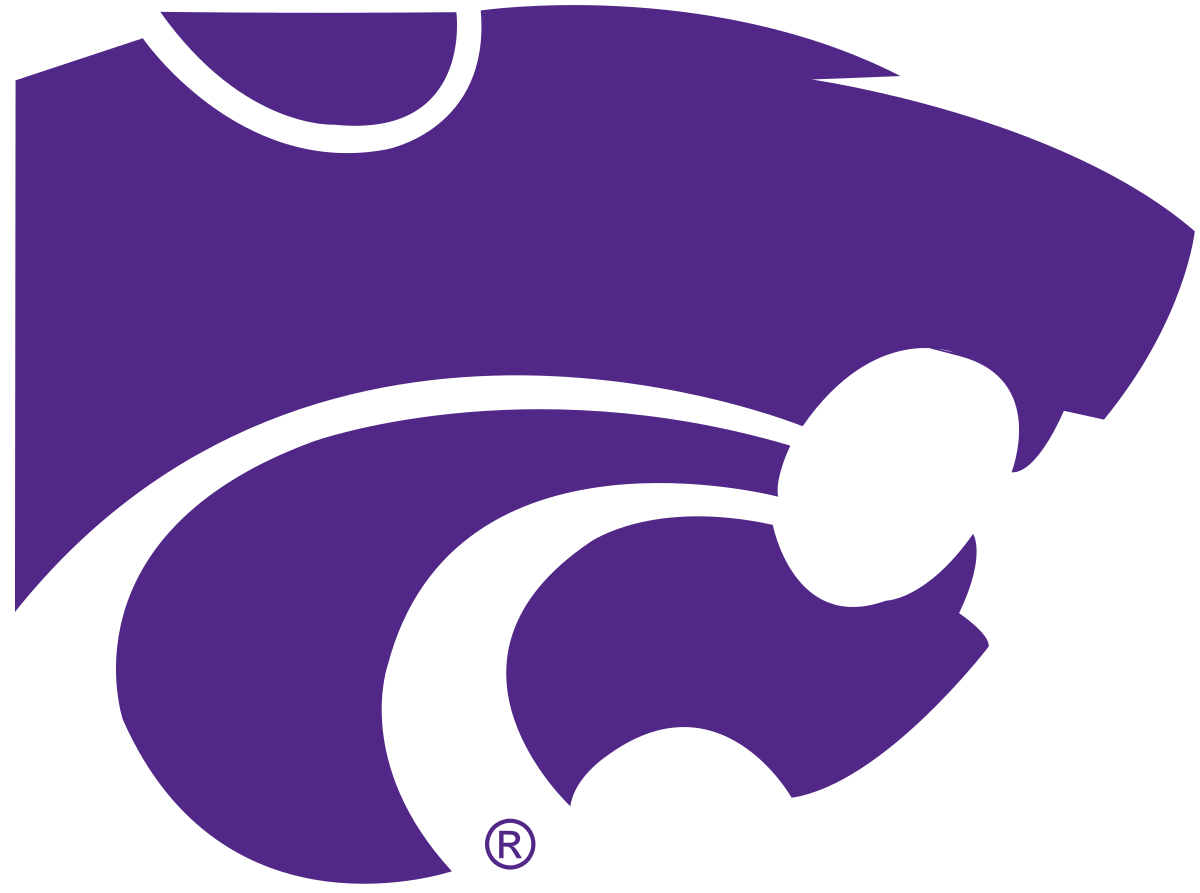 Congratulations to our KSTEP-Up transfer students for becoming our first group of EDCATS! Way to go!
Celebrating your KCKCC successes as a Blue Devil and looking forward to watching you cross your next finish line!
---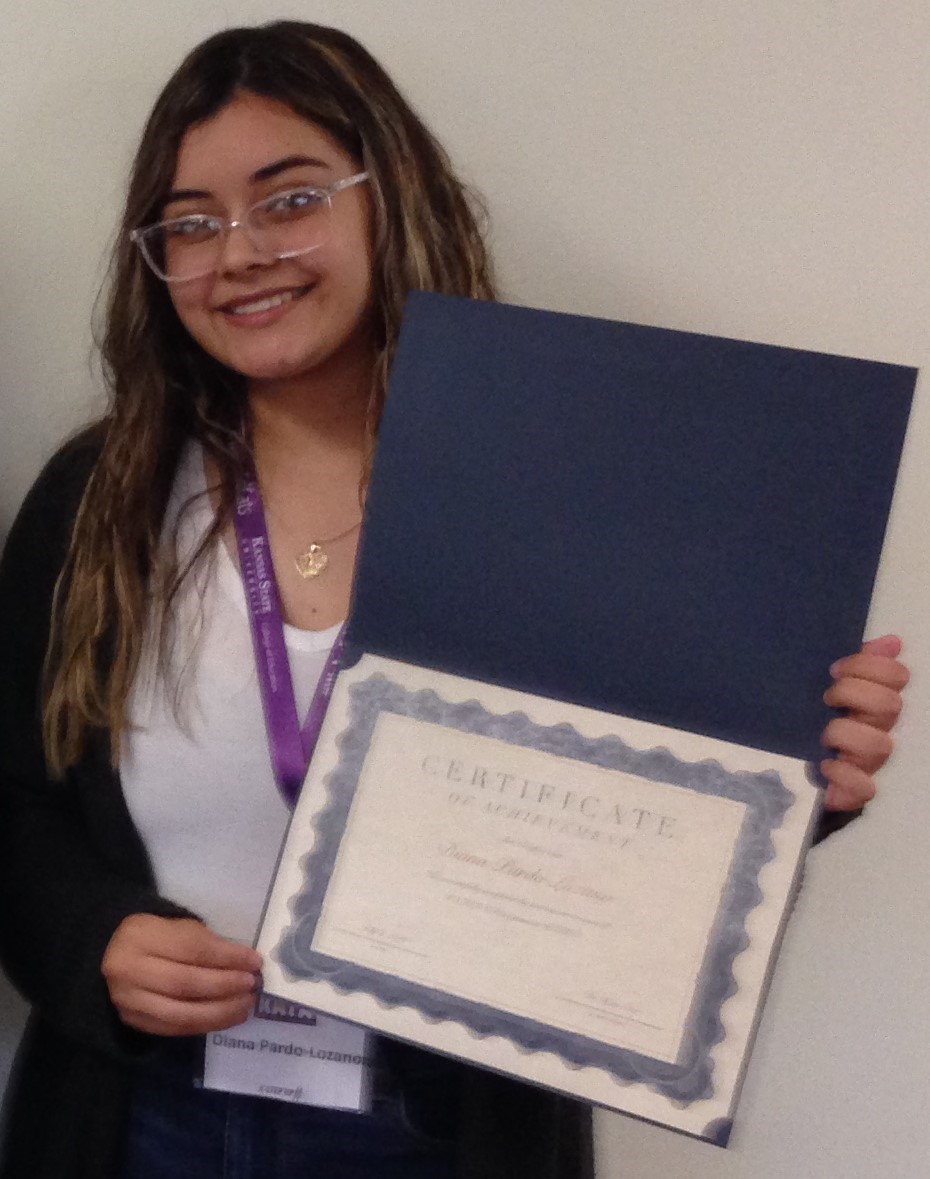 Diana Pardo-Lozano
Diana grew up in Wyandotte county. Since she was a little girl, it has always been her dream to become a teacher. She loves helping children learn and has a deep understanding of children who come from ethnically diverse backgrounds. Language and cultures are not barriers but an opportunity to form connections. Giving back to her community is very important to Diana. She is currently working at USD 500 as a teacher's aide, and she strives to becoming a teacher to give back to her own community. As Diana transfers to K-State from KCKCC to pursue her goals, we know that she is well positioned to achieve these goals not only for herself, but also to build a strong educational foundation to help her future students. We wish her the best.
---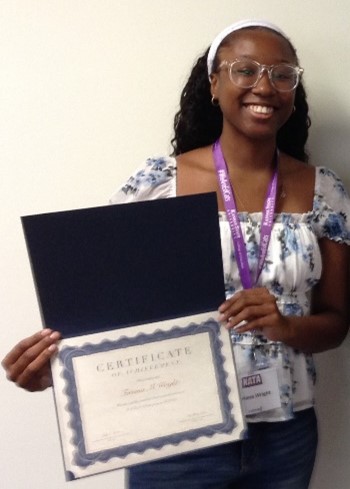 Toriana Wright
Toriana Wright graduated from KCKCC in May 2021 with an Associate in Arts Degree. Though her degree is in Theater, her passion to serve the underserved community and her love of children has led her to pursue a teaching career. Toriana is always eager to learn, she has participated in every professional opportunity K STEP UP offered and maintained a high academic record. Toriana also actively involves herself in various student groups that advocate for diversity, equity, and inclusion. She was a voluntary spokesperson and a torchbearer of the KSTEP-Up pathway at speaking events. We thank her for her time and dedication. We believe that she will be a great role model for her future students. As Toriana transfers from KCKCC to K-State, we applaud her for her past achievements and wish her the best.
---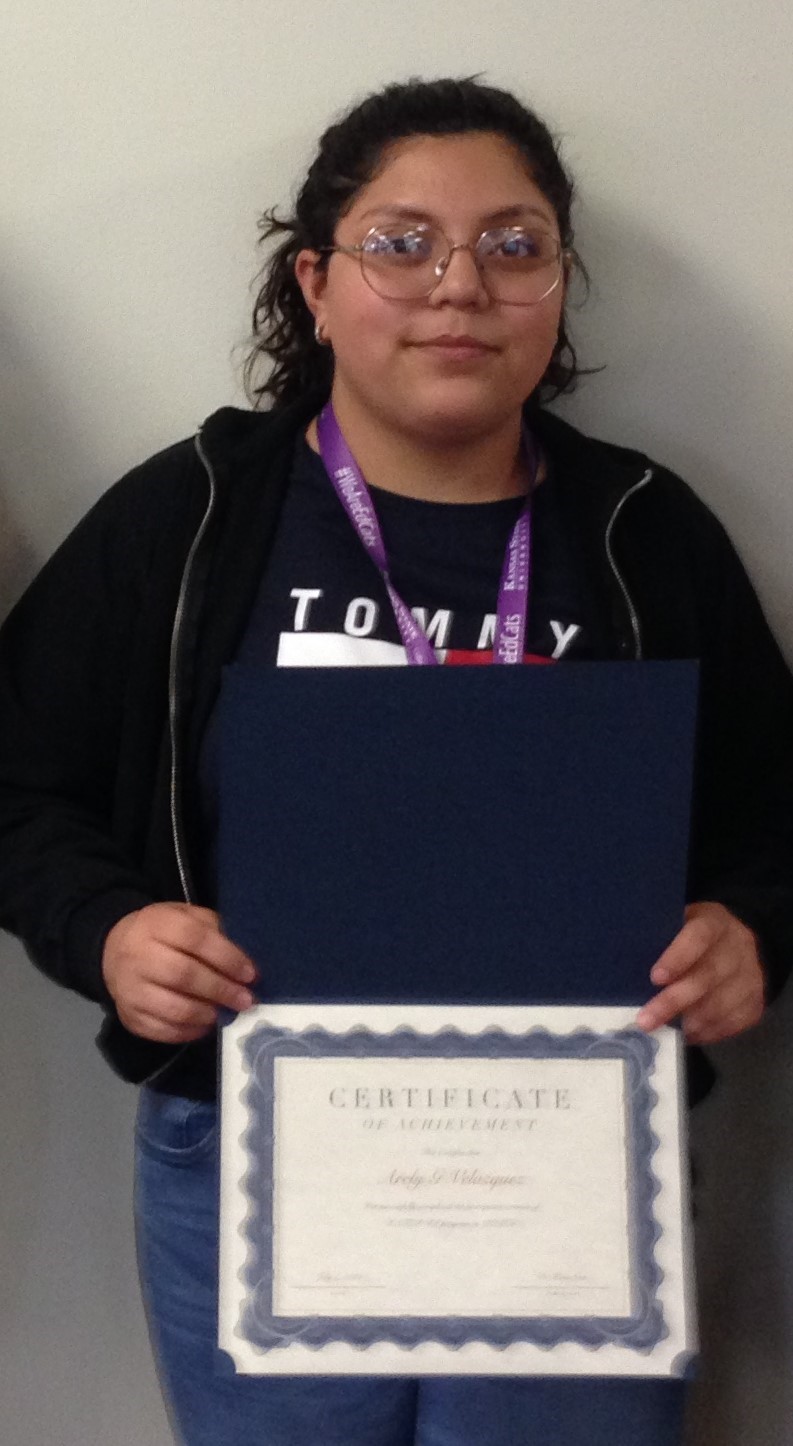 Arely Velazquez
One way to describe Arely is someone who does not focus on compliance, but on connections and relationships. Arely had many great teachers in the past. The strong bond with Arely's high school teachers motivated her to come to KCKCC and inspired her to pursue a teaching career. In May 2021, Arely graduated with an Associate degree in Liberal Arts from KCKCC. She is ready to continue her education at K-State this Fall to become a teacher. In the future, Arely wants to inspire her students to do the hard work necessary to reach their goals. She believes in the life-changing power of education, and she wants her students to experience the influence of mentorship that she received. We wish her the best in this journey.